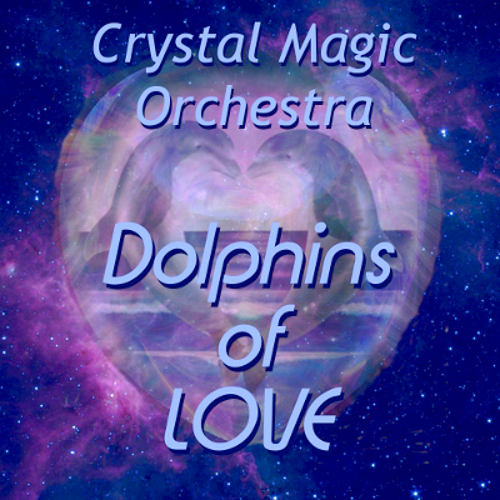 PURCHASE:
DOLPHIN IS SEEN RISING INTO THE CLOUDS
DOLPHINS OF LOVE MP3 Album  

The songs on this album were sung through my consciousness from the consciousness of the Cosmic Dolphin Family who are the actual creators of the human angelic race line. The story of how much our Oraphim Cetacean family loves us is told in this album. They have come to remind us to see ALL AS LOVE AND LOVE AS ALL. They have come to tell us that their love for us is unconditional and unlimited. Their songs actually describe how they will weave their rainbow of frequencies through the Earth and through their angelic raceline in order to re-create the original divine creation they had always envisioned for us.

As my Oraphim Mother, Cinderella sang through me continuously for four hours, I recorded as much of the original breath and words of her channeled transmission as possible. I couldn't stop crying as the words were woven through my consciousness which causes the blurriness in the clarity of words. It should also be known that this transmission was directly from the Cosmos, into the Elohim of Hearing who did the direct translation of the Frequency Language of the Oraphim Family. My Dolphin Family consists of Cinderella, Shajinka, Winifred, Ziegfried, Tinker Bell, Renee, Flipper, Zeena, Marcus, Zaurak, Uriel, and Lacodemus. They have all contributed their loving messages and directions of how their complete plan of our resurrection and ascension will be performed.

Long ago, the Braharama Oraphim Cetacean were the loving Guardians and creators of our human angelic Taran Race line. They were the most loving, kind, generous races ever to enter this Cosmos.