6 CD MEDITATION Set
DNA Reprogramming 6 CD Set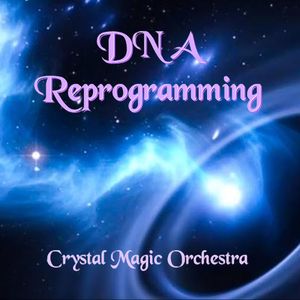 PURCHASE CD 1
PURCHASE CD 2
PURCHASE CD 3
PURCHASE CD 4
PURCHASE CD 5
PURCHASE CD 6
This six CD set is a combination of the explanation of how DNA is re programmed, and the actual experience we need to go through to create the re programming of the DNA. 

We actually move into a different reality when we raise our frequencies. That is actually what an ascension is. It is moving into a new reality because a person or a group of people have raised their frequencies.

There is only one way to raise one's frequencies. They must accelerate the spin rate of the electro magnetic fields of consciousness within and around their body.

The Divine Technology that was created that allows a person to do this is called the Merkaba. This Merkaba can be created in the mind and used equally effectively as purchasing one made of copper. This training kit teaches the actual method that is used to create and use the Merkaba to place the body within the spheres that are created by the spinning Merkaba.

These spheres are called the Music of the Spheres. When the Merkaba spins, it spins into a sphere. When the Merkaba spins faster, it spins into a higher sphere. Each sphere has a higher and higher frequency or tone of spinning. When the body is wrapped within these spheres within spheres within spheres, it becomes higher and higher in frequency until it is as high as a cosmic sphere. When the consciousness attaches itself to this frequency, it shifts into the new reality. It can also shift into an orb of light and travel within the galaxy.

This set includes the detailed instructions of how we create the Merkaba and how we ride within this Merkaba vehicle, which is the technology that creates the spheres of light and sound energy called the Music of the Spheres. The Merkaba then allows us to travel within it to spin our frequencies faster and faster in order to create new energy that combines with out consciousness to create the new realities. We combine our consciousness with higher frequencies so that we can move into new higher realities.
READ MORE . . .


When you purchase an MP3 album or e-book on this page you download your purchase from this page!


 
IMPORTANT NOTE: 
When you Purchase an album on this page ALL of the Procedure Happens on this Purchase page, so when you make a Purchase 
DO NOT LEAVE THIS PAGE UNTIL YOU HAVE DOWNLOADED THE ALBUM.
The Promise of the
Perfect Kingdom
CD Album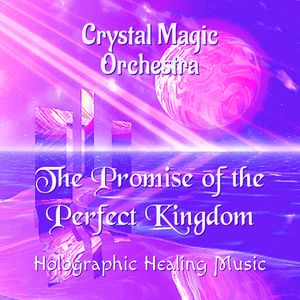 PURCHASE CD ALBUM
The Divine Presence of this glorious Golden Cosmic Light in our music brings the frequencies and the promise that the kingdom of heaven is now returning to our Earth. 
When you purchase an MP3 album or e-book on this page you download your purchase from this page!



 
NOTE: ALL album sales are final
NO MONEY BACK AT ALL
BY CLICKING ON THE ITEM PURCHASE BUTTON 
YOU MAKE THE AGREEMENT THAT YOU FULLY AGREE WITH THE FACT THAT ALL SALES ARE FINAL AND THERE IS NO MONEY BACK